RHINO Lawyers

Personal Injury Law, Criminal Defense Law, Traffic Ticketing Law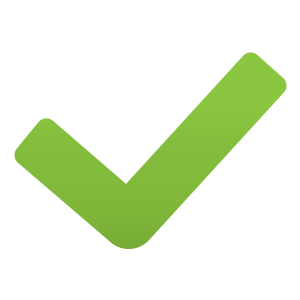 Claimed
Thanks for giving us your feedback online.
3.8 out of 5 stars (based on 24 reviews)
Recent Reviews
Check out what our customers are saying about us.
Handled my traffic citation with ease
When I got a traffic citation, I thought I had no other choice. Then by chance, I saw an ad for Rhino Lawyers in my mailbox and I have them a call. One call and they took care of the rest. I never had to do anything further and they always kept me informed about my case. They got my case dismissed and now I don't have to pay any fines or take traffic school. Thanks Rhino Lawyers!
Not so informed
I waited in court not knowing if my attorney would show up or not. I was advised throughout a month before my court date of not one attorney but four separate or different attorney would be taking my case. I'm not pleased with the firm it's self, because I gave a retainer to Rino lawyers and expected them to handle my case, instead they farm me out to another firm.
I was told that I didn't have to show up in court, it's a good thing that I did because I called Rinos twenty minutes before I had to go in. The attorney that came to court told me he was called at very last minute to be there and didn't know anything about my case until just little while ago. I know it's just a traffic citation but I was sweating bullets for more than 50 minutes straight just not knowing
No Title
They did nothing different than if I would have represented myself. Now I have to pay more. Extremely disappointed.
Worst law firm i have ever used.
This lawfirm makes u think they know what they are doing and make u feel comfortable to pay them, then when they go to court for you they get nothing changed. You get the same judgement you would have got if u went by yourself. This was a waste of money and a waste of my time. I will never ever use this law firm again and i will tell all the people i know to stay far away from this firm.
Save your money!!!
They are very misleading and say they have a 95% success rate in getting tickets DISMISSED. This it patently false. My ticket was not dismissed and I still have to pay the court costs, on top of the fee I paid these a**hats to go to court for me and accomplish literally nothing. When I called to discuss this with them they tell me they have a 95% success rate in getting points removed, not getting tickets dismissed. LOL. Save your money and just go represent yourself as you'll get the same (or potentially better) outcome. I work in the legal field so am the idiot for trusting these guys. Lesson learned.
Teresa Hodel
April 27, 2023
Best group of attorney's. Would recommend them hands down to anyone. Thank you some much Zack and team. Much love and forever loyal client.
Daniel Gorman
April 27, 2023
Rhino lawyers was very easy to deal with. Daughter got first speeding ticket. I contacted Rhino for assistance and they handled everything with ease and simplicity. I would highly recommend their services.
Tut El-Bey
April 27, 2023
Jenna got me 20K+ for my back injury. Fantastic attorney in their firm, for real. I appreciate her to the fullest & her encouraging guidance on keeping my composure with the medical treatment I was receiving regardless how I felt on days I didn't feel like going & to be patient on the matter. Now my bills that were behind are paid for & I'm happy now that the matter is settled thanks to Rhino Lawyers!
Angel Vega
April 17, 2023
Love the attorney kept me informed of my case and took care of me in every way appreciate you RINO LAW FIRM
Noah Laughlin
April 12, 2023
Can't thank them enough! Rhino Lawyers got me out of two traffic citations that would have ruined my clean record and insurance rates. They took care of it for me and I didn't have to do a single thing!
Justin Pullara
April 12, 2023
So I talked to gentleman on the phone who affirmed I would be kept in the loop throughout process to make sure we are on the same page. Emails were sent showing status updates. They will take liberties without contacting you and will make decisions without consult. Never was I contacted directly after payment. My points were removed after 6 months and ticket was still visible. After paying court cost I broke even. I could have achieved same results with 1 hr class online. When I asked if it was evidence or if the judge that was just not working with us, I was told "sir you should no better than that". Very basic and nothing special.
the previous review was a mistake on my part. i didn't realize there was more information that was to be reviewed. after the situation was figured out, it was my fault and over reacted. nothing rhino did was wrong. they did what they were suppose to do. i just jumped the gun.
Rhino Lawyers are AMAZING!! I have their number saved with my contacts. If there's anything you may need or are just unsure about...give the RHINO Lawyers a call!!
Bethany Rodriguez
March 24, 2023
I needed a lawyer to help fight a ticket that my husband had got. These were the first people to pop up when I searched "traffic lawyer near me". When I spoke with Zuleyka at the location, she was very quick to give me what I needed to know to hire them. She was very patient and friendly. Even one of the lawyers called me directly and he was very nice too. I feel like I got my moneys worth mainly because he didn't have to attend court or take any classes. I would definitely use them again in the future if needed and I would recommend them as well.